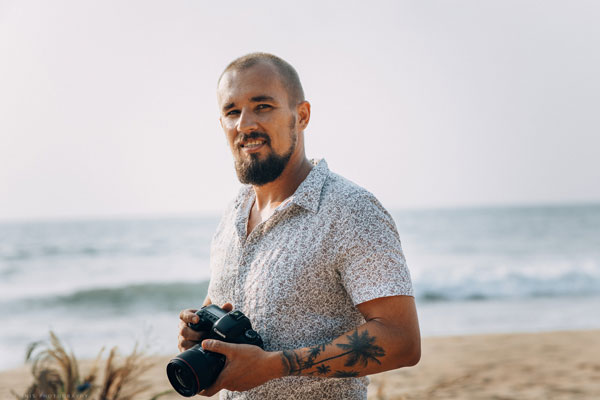 Hi, everyone! My name is Evgenious Katsinis. I'm a professional photographer. In early childhood, secretly I was playing with grandpa' s camera. Back then, I could only dream about this job, but after many years of self- teaching, attending workshops, editing thousands of images with a passion for sincere , real and full of emotions photographs, my dream became a reality.
Today, photography - a favorite work, a fascinating and creative process, pleasant and positive amusement, but also, an opportunity to meet new interesting people.
Approached with great responsibility, I will be happy to capture the beautiful moments of your life, using high quality equipment to fill your home photo collection with the diligently taken and edited with soul photos. In short, the summer season I live and photograph in my beloved Greece at Corfu island as well as Crete, Santorini, Halkidiki and other local resorts and winter i move to Sri Lanka, which is close to the Maldives, and possible visiting Thailand and Cambodia as well.
I'm traveling to different European and Asian countries,so, please, schedule in advance your photography session. For more information about my schedule, check here: Photographer in Greece. Travel plan for 2018.